Today's Family Magazine 2017 Summer Camp Guide

Feb 22, 2017 05:48PM ● Published by Today's Family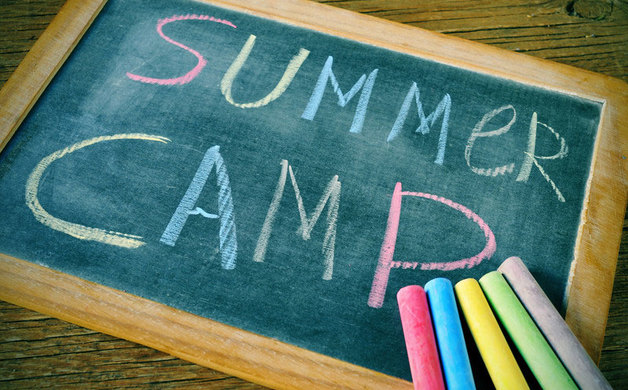 Summer camp is a tradition rich with activities, newfound friendships and a lifetime of memories. Explore a few ways to make your child's camp experience smooth sailing from start to finish. Read More » 
Be sure to tell them you learned about them in Today's Family!

Listing of Summer Camps
Beachwood Recreation
25325 Fairmount Blvd., Beachwood
(216) 292-1970
www.beachwoodohio.com

Want a happy camper?  Sign-up for one of the city of Beachwood's five summer day camps. Conveniently located, extremely economical and filled with art, sports, games, swimming, field trips, plus special themed events.

Enroll now for up to seven weeks. Beachwood Recreation offers a fun-filled camp experience for children ranging from K through grade 8. 

KIDZ Camp for K, 1 and 2

Bison Camp for grades 3–6

Sports Camp for grades 4–8

Youth Theatre Camp for grades 2–8

Teen Adventure Travel Camp for grades 6–8
Beachwood residents may register now and enjoy early bird savings until March 10.  Starting Sunday, March 12, non-residents may begin to register.  Before-camp care starts as early as 7 am and after-camp child care concludes at 6:15 pm daily.

Beachwood Recreation also offers over 40 One-Week Specialty Camps – perfect for specific interests and talents.  Look for more information at beachwoodohio.com.
Busy Bees Pottery & Arts Studio
7537 Mentor Avenue,  #17, Mentor
(440) 571-5201
www.busybeesart.com/mentor
busybeesart.com/mentorkidscamp

At Busy Bees Pottery & Arts Studio in Mentor, they offer Art Camp during the summer, Monday through Friday, from 9 am to 4 pm, or 9 am to noon, or 1 pm to 4 pm.  You can enroll for five full days or five half days per week.  Children must be between ages of 6-12 (your child must have completed kindergarten and know how to cut with scissors). Each day/week of camp revolves around a specific theme which they will explore with your child.  Some themes include: Art Around the World, Enchanted Forest, All About You!, and The Masters, just to name a few.

Your child will create one to three pieces of artwork each day.  Busy Bees will make every attempt to have any clay/pottery/glass pieces available by the end of the week, otherwise it will be ready for pickup early the following week.

Chagrin Valley Early Learning Center
5188 Chillicothe Road, Chagrin Falls
(440) 338-4499
www.chagrinvalleyearlylearningcenter.com

There is a lot going on for kids at Chagrin Valley Early Learning Center in Chagrin Falls.  They have yoga, piano lessons, educational field trips, soccer shots and more.  They are open Monday through Friday 6 am-6:45 pm and are a place parents can feel good about.

Academically the center provides age-appropriate programming for infants through school-age kids. The creative curriculum is aligned to Ohio's Early Learning Standards and each classroom includes degreed lead teachers.  They recently received a star rating in SUTQ!

Breakfast, two snacks and a hot lunch are provided.  Part-time and full-time enrollments are available, and vouchers are accepted.  Before- and after-school care for surrounding districts like Kenston, Chagrin Falls, and West Geauga is available and they provide transportation for Newbury to and from school.

Their summer program stimulates enthusiasm through various camps like robotics Lego, basketball, soccer, and science and weekly field trips.

Whether your child is marvelous at math or adores science, they empower them to learn through their own curiosity and sense of wonder.

Cleveland City Dance
Home of City Ballet of Cleveland
13108 Shaker Square, Cleveland
(216) 295-2222
www.clevelandcitydance.com

Nurture your passion and talent with inspiring classes for children and adults.  Experience the joy of dance and building friendships while also developing confidence, mastery of skills, poise, self-esteem, and social skills.  Guaranteed individual attention in small classes with patient, energetic and experienced teachers. Opportunities include visits to museums, guest lectures and performances!

Register early for a magical and exciting summer!  Three-weeks session June 12 and five-week session begins July 10.

Magical Princess/Prince Camps for ages 3 to 8.

Nutcracker Workshop prepares dancers for City Ballet of Cleveland's Uniquely Cleveland Nutcracker.

Camps for ages 8–21 mastering technique with friends in ballet, pointe work, jazz, modern, conditioning, choreography and classical variations, dance history, career talks and more.
Placement class available for experienced dancers ages 10 and older.  Call for more information at 216-295-2222 or visit their website at www.clevelandcitydance.com.

Creative Learning Child Care Center
36100 Portage Drive, Eastlake
(440) 954-9548
www.creativelearningcare.com

Register your child for summer camp up to 10 years old!

Creative Learning Childcare Center is busy planning an active summer camp full of fun outdoor activities, excursions, and discoveries.  Their themed-based programming will include art, drama, science experiments, reading fun, games and much more!  Some of the themes include travel, dinosaurs, water fun, space and carnival!

They are situated on a two-acre property with special, customized playgrounds for every age group. Each day children are provided a balance of active and quiet activities along with a hot, nutritious lunch and two healthy snacks.  Children from many schools in the area attend their camp.  Your child will likely know a friend in their program, but will also meet some new friends, too!  Creative Learning Center is open Monday through Friday from 6:30 am until 6:30 pm.

Creative Playrooms Montessori & Child Care Centers
Solon: (440) 248-3100
Independence: (216) 524-8008
Maple Heights: (216) 475-6464
Parma: (216) 898-9520
Strongsville: (440) 572-9365
Westlake: (440) 835-5858

The summer camp program at the six Creative Playrooms Montessori and Child Care Centers lets children grow physically, emotionally, socially and psychologically.  A full-day program that offers a comprehensive curriculum for ages 4–11, the Creative Playrooms summer camp calendar runs from the start of summer vacation in June and ends when school commences in August.  Children will take part in activities including computer, cooking, art, music, science, sports, crafts, swimming in onsite pools, and field trips such as the zoo, laser tag, and museums to name a few.

Their cooks prepare breakfast, lunch and snacks every day (Monday–Friday).  On the days away from the center, they will have cookouts and picnics at area parks.  Creative Playrooms is a local, family-owned and operated business for over 49 years.  In addition to their summer camp program, they offer daily care for younger children ages 6 weeks to 4 years old.  Call now to reserve your spot.

En Pointe Danse
516 E. Washington St., Chagrin Falls
(440) 247-5747
www.enpointedanse.com

En Pointe Danse will be offering summer sessions and dance camps from July 3--August 12. Classes for ages 8 through adult will include ballet, tap, modern dance, pointe, pointe variations, and strengthening & core work.

Princess Camp for ages 3-4 & 5-7 will include creative movement and pre-ballet age appropriate activities, based on various ballet princesses. Students will create their own costumes and scrap book for the week. Dancers will present an informal showing at the end of each session.

Falcon Camp
Carrollton, OH
(800) 837-CAMP
www.falconcamp.com

Recognized throughout the midwest as Ohio's premier summer camp since 1959, Falcon Camp has been chosen as a "Top Ten Camp in USA" and selected as the "Coolest Camp in Ohio". 

Falcon offers a beautiful lakefront setting, talented staff and wide variety of activities.  Boys and girls ages 6–16 choose their own schedule within a general framework and daily activities are separate with planned coed events.  Horseback riding, sailing, swimming, riflery, crafts, tennis, drama, archery and much more.

Falcon has a strong reputation for making sure a camper's first overnight experience is very positive.  The non-competitive environment is inviting to new campers while their awards system challenges more experienced campers.  The 1:4 staff/camper ratio allows individual instruction and attention.  Most of all it's great fun!

Falcon has a special intro program for campers ages 6–9.  ACA accredited, many references available.  Falcon is an outstanding opportunity for fun and learning.
 

Fine Arts Association Summer Camps
38660 Mentor Avenue, Willoughby
(440) 951-7500
www.fineartsassociation.org

The Fine Arts Association has camps for everyone who loves the arts!

The Fine Arts Association offers camps in all the arts for the littlest campers at age 3 through high school grads.  Camps range from one week to six weeks long, both full- and half-day.  There are theatre camps, visual arts, multi-arts, dance, and music therapy and art therapy camps for all ability levels.  If your camper needs to arrive early or stay late, Fine Arts offers before- and after-camp care for some camps. 

Check out all of FAA's summer camps, classes and workshops!  To receive a camp brochure and a summer class catalog with complete offerings in music, visual art, theatre, dance and music and art therapies, call (440) 951-7500 x104 or visit fineartsassociation.org.

FIT Camp
Summer Social Skills Therapy
(Friendship In Teams)
Located at Ratner School in Pepper Pike
(216) 292-7370
[email protected]
www.friendshipinteams.com

FIT Camp is a fun, dynamic social skills camp designed for children ages 3–18 with mild deficits in social or communication functioning.  Campers may be on the autism spectrum, have ADHD, or be undiagnosed.  FIT Camp also has typical peers in every group.  FIT Camp is a highly structured, schedule-driven program that offers 30 hours a week of social skills therapy.  There are high staff-to-student ratios, which give campers a great deal of attention from many highly-trained professionals.

Small groups of campers rotate through the activities, which are well-planned and presented with considerable attention to transitions and scheduling.  IEP goals are targeted.  Formal social skills lessons are incorporated into hands-on learning experiences.

Camp dates are July 10–14, July 17–21 and July 24–28, 9:00 am – 3:00 pm daily with before-and aftercare available.  Campers can attend one, two or all three weeks.

Geauga Park District Summer Camps
(440) 286-9516
www.geaugaparkdistrict.org/camps.shtml

Model rockets, kayaking, stream exploration, biking, fishing and archery topped the list of popular activities at last year's Geauga Park District Summer Camps, and the fun returns in 2017!

For youth entering grades 5–7, a week-long Junior Naturalist Camp will be held the week of June 12, while a week-long Adventure Camp will be held the weeks of June 26, July 10, 17 and 31, and August 7.

For teens entering grades 8–10, a week-long experience will be held the weeks of June 19 and July 24, while single-day X-Treme Adventures will target more specific areas of fun July 3 through 7 – ledges, navigation, kayaking and more!

All camps run Monday through Friday 9 am to 4 pm.  Early care for campers will be available the weeks of June 19 and July 17 and 31 beginning at 8 am.

Registration begins March 20 at 440-286-9516.  Check http://bit.ly/gpdcamps for details.

Gilmour Day Camps
34001 Cedar Road, Gates Mills
www.gilmour.org/summercamp
(440) 684-4580
[email protected]

Discover summer fun at Camp Gilmour!  With new offerings, including gaming, 3D printing, theatre, service, "Sciensational" workshops and more, Camp Gilmour has something for everyone!  Camps offered June 5–August 5.

Their Preschool Camp (under new leadership) will delight children ages 3–5 as they explore, learn and play with a different theme each week.

Their Day Camp (ages 5–13) will offer new opportunities for half-day specialty camps that can be combined with our traditional day camp model.

Their sports camps are partnering with Big Shot Basketball and Challenger Sports to allow campers to hone their skills, whether they play at the rec, CYO or high school level.  Many of Gilmour's state-ranked coaches will be hosting these camps.

Credit and non-credit academic enrichment courses offered in a variety of subjects. Before- and aftercare available.

Register today at www.gilmour.org/summercamp.  Questions? Contact them at (440) 684-4580 or [email protected]

Gilmour Academy is an independent, Catholic, coed school in the Holy Cross tradition.  Montessori (18 months-kindergarten) and grades 1–12.

Great Summer Science Day Camps
Great Lakes Science Center
601 Erieside Avenue, Cleveland
(216) 621-2400
www.GreatScience.com

Help your kids 'stay curious' over the summer with engaging, hands-on fun at Great Summer Science Day Camps!  The Science Center offers more than 120 camp sessions with a variety of themes at three different locations.  Camps begin June 5 at Great Lakes Science Center, June 12 at Laurel School in Shaker Heights, and June 19 in Westlake. 

Science Day Camp offers amazing new challenges and unforgettable adventures for kids in pre-K through high school.  Kids make new friends and memories while they build skills in science, technology, engineering and math (STEM).  The camps are accredited by the American Camp Association so you can be assured that your camper will enjoy a safe, quality experience with camp instructors who are science professionals, teachers and college students with documented experience working with children.

Register by March 8 and receive an early bird discount.  Discounts are also available for multi-week registration and siblings.

Camps sell out quickly, so register soon.  For more information and to register call 216-621-2400 or visit GreatScience.com.

Hawken Summer Programs
In Gates Mills and Lyndhurst
(440) 423-2940
www.hawken.edu/summer

Hawken Summer Programs Camp offerings include a variety of exciting activities led by experienced professionals for boys and girls ages 4–14. While your child is enrolled, you'll be rest assured knowing he or she is in a safe, nurturing environment.  Camp offerings include Hawklings, Boys or Girls Day Camps, Boys Sports Camp and Girls Lifetime Adventure Camp.

Passport Camps offer week-long, full and half-day opportunities to learn, create, and explore.  Hawken Travel Camps offer campers the opportunity to take week-long trips around the country, visiting exciting locations.  Hawken Athletics Camps offer skill-driven instruction and provide young athletes the opportunity to hone their skills, improve team play, and learn from the best. Hawken Summer Studies Program, open to public and private school students, is a six-week program of credit and enrichment for students entering grades 6-12.

Camps run at varying intervals between June 5 and August 11. For more information, contact [email protected], 440.423.2940, or visit www.hawken.edu/summer.

Hershey Montessori School
Concord Campus • 10229 Prouty Road
Huntsburg Campus • 11530 Madison Road
(440) 357-0918
www.Hershey-Montessori.org

Hershey Montessori School is offering the following full- and half-day summer camps:

For children ages 1 to 3 years: four two-week sessions, beginning June 12.

For children ages 3–6 years: 3 two-week sessions, beginning June 19.

For elementary children ages 6–12 years: four one-week sessions, beginning June 12.

Morning care and aftercare are also available. Hershey is accepting applications at this time.  You may contact the school at (440) 357-0918 or [email protected] for additional information and an application.  Call for details!

Horizon Child Development Center
1050 E. 200th Street, Euclid
(216) 481-3830
2285 Columbus Road, Cleveland
(216) 344-3000
www.horizonchildcare.com

Horizon Child Development Center offers a quality learning environment for children ages 6 weeks to age 13.  Academically, their center provides developmentally age-appropriate experiences for infants through school-age children. 

Their curriculum is research based and Step Up To Quality approved.  Each classroom includes qualified teachers that are knowledgeable and facilitate a learning environment. 
The Horizon CDC summer program stimulates enthusiasm through a variety of educational programs, piano lessons, and field trips that inspire learners. 

In addition, the center provides nutritional meals which includes, breakfast, two snacks and a hot lunch for all students.  The center also provides infants formula and stage I and stage II infant food.

Part time and full time enrollments are available, and the center is now accepting vouchers. Open Monday thru Friday, 6 am to 6:45 pm.

Horizon Child Development Center
8303 Tyler Boulevard, Mentor
(440) 205-8420
www.horizonchildcare.com

This summer will be busy at Horizon Child Development Center in Mentor.  The school-agers and preschoolers will be offered piano lessons, Piyo, karate, and STEM-based activities such as robotics.  Children will also participate in sports camps and field trips to the Mentor Civic Center, Great Lakes Science Center and other fun places. 

Horizon CDC features free preschool for qualifying 3- and 4-year-olds.  This program offered from 9–11:30 am and 12:15–3:15 pm daily, is available through a grant from the Ohio Department of Education.  Horizon is the only center in Lake County qualified for this service. Academically the center provides age-appropriate programming for infants through school-age kids. The curriculum is based on Ohio's Step Up to Quality program and each classroom includes degreed lead teachers who are encouraged to add their own special touches to the learning program. 

Tuition includes, breakfast, two snacks and a hot lunch for all students.  They even provide formula and jar food for the infants.  Part-time or full-time enrollment is available, and vouchers are accepted.  
Jump Start! Gymnastics
23700 Mercantile Rd., Beachwood
(216) 896-0295
www.jsgymnastics.com

The USA Gymnastic Team paved the road to Rio, now get ready to tumble to Tokyo in 2020!  Gymnastic Camp at Jump Start!

Gymnastics is a great way to explore and experience gymnastics for the first time, learn new skills, or build a solid competitive base for next season.  They coach and teach all levels of new, experienced, or competitive gymnastics.  Their philosophy is that gymnastics can be for everyone, is a base for physical fitness health, and great athletics no matter your sport of choice. 

Take advantage of a one-week only early bird discount March 13–18, 2017!!  Every camper enrolled and paid that week receives  $50 off each camp. 

Lake Catholic High School Outdoor Adventure Camp
6733 Reynolds Road, Mentor
(440) 578-1020

Learn about the interaction between human beings and the Great Outdoors in this 5-day, hands-on camp based at Lake Catholic High School.  Travel to multiple locations to focus on the natural science of our region and learn how people settled these same areas working with, and against, natural elements. Start a campfire, understand beneficial plants, discover animal species living right beneath your feet, hike in the amazing green spaces around the greater-Cleveland area, all while learning how our connection to the natural world was and how it is today. 

Intended camp locations include, but are not limited to: Penitentiary Glen, Chapin Forest, Holden Arboretum, South Chagrin Reservation, Burton Century Village and woodlands, and Lake Catholic High School.

For more camp information please visit www.lakecatholic.org/camps.

Lake Metroparks Summer Day Camps
(440) 358-7275
www.lakemetroparks.com

On your mark, get set, go...to camp that is!

Join Lake Metroparks for another fun-filled, memory-making, adventure-packed summer camp season. The themes are practically endless—archery, astronomy, art, backcountry adventures, boating, farm camp, fishing and wild animals to name a few. Whether your child is 4 or 15, they have a summer day camp experience for them!

Lake Metroparks day camps are fun, entertaining, educational and affordable!  Extended care hours are available.

A week in the woods, at the beach or on the farm is a great way for kids to explore the natural world around them and realize what is in their backyard.  It is proven that being outdoors and experiencing nature is beneficial to our health.  As William Wordsworth so eloquently stated, "Let nature be your teacher."

Pre-registration is required.  Registration dates:

Lake County residents: March 1
Open registration: March 8
Farmpark members outside Lake County may register for Farmpark camps beginning March 1; call registration to process member benefit
Spring Break camp registration is now available.

Lawrence School Summer Programs
Broadview Heights & Sagamore Hills
(440) 526-0717
www.SummerAtLawrence.org

Get ready to learn, explore and play this summer at Lawrence School!
Their carefully constructed programs are designed for students of all grade levels and offer children the opportunity to have fun, make friends, sharpen skills, get active and dive deeper into their interests.

Worried about the Third Grade Reading Guarantee?  Lawrence Lower School programs were created to help students in grades K–6 develop strong foundational skills for future academic success, gain valuable organizational competence, learn new strategies that can be carried over into the new school year, and have fun!  All three camps – Ready, Set, Grow! (kindergarten readiness), Lions Leap (academic enrichment) and Cubs Camp (day camp) – are held over a four-week period from June 12 to July 7.

Visit www.SummerAtLawrence.org for more information or call (440) 526-0717.
Lost Nation Sports Park
38630 Jet Center Drive, Willoughby
(440) 602-4000
www.LNSportsPark.com

Mike Moran Basketball Camps
With 30+ years of coaching & camp experience, Mike Moran (former head basketball coach at John Carroll) and his staff of high school and college coaches run a top-notch week-long basketball camp for boys ages 7–15 years old.  There are two (2) one-week sessions: June 19–23 & June 26–30.  Weekly tuition is $175. Program hours are M–F from 8:45 am–3:15 pm.  Call Mike Moran at (440) 338-8092 or LNSP at (440) 602-4000, ext. 225 for details.

Summer Soccer Camps
Camp #1: June 19–23, 4-day camp, Mon.–Thu., 9 am–noon.  Fee of $175.
Camp #2: July 31–August 4, 5-day camp with half-day and full-day options:
• Half-day: 9–11:30 am~$125
• Full-day: 9 am–2:30 pm~ $175
Call (440) 221-0810 to register.

Luv, Learn-n-Laughter Child Development Center
2603 Riverside Drive, Painesville
(corner of Vrooman & Rt. 84)
(440) 354-9515
www.LuvLearnLaughter.Com

Luv, Learn-n-Laughter is now enrolling children ages 6 to 12 for their 2017 Summer Program. They have degreed teachers in all classrooms and provide breakfast, lunch and snacks. They offer a fun variety of inside activities such as computers, skee ball, arts & crafts, ceramics, science and cooking projects. Outside activities include spectacular playgrounds, scavenger hunts, summer Olympics, and a carnival. Every week your child will experience fun field trips such as bowling, putt-putt, skating, etc.

They also have weekly special incoming events with bounce houses, magician, karaoke, and much more. They are also enrolling for their Infant, Toddler, and Preschool Summer Programs.  Call today to enroll your child for a summer experience that they will never forget!

Maypine Farm
32700 White Road, Willoughby Hills
(440) 944-3652
www.maypinefarm.com

Maypine's Summer Camp is a fun-filled approach to horsemanship, featuring level-appropriate, daily mounted lessons for all levels, lessons in groundwork, games on horseback, art projects, swimming, field trips and special events each week!

Regular Camp for children 6 and older is operated from 9 am to 3 pm the weeks of June 5, 12, 26 and July 17 and 31. 

Horse Show Camp (audition required) Week of July 10.  Riders will split their time between Maypine Farm and the Chagrin Valley Classic Horse Show at the Chagrin Polo Fields. 

Advanced Camp (audition required) Weeks of June 19, July 24 and Aug. 7.  Riders will split their time between riding and ground lessons, to learn hands on stable management skills, basic training methods and all aspects of equine care. Runs from 8 am to noon.

Toddler Camp for children 3 to 5, is offered from 9 am until noon the weeks of June 19, July 24 and August 7.

Before- and aftercare available for an additional cost.
Mentor Recreation Department
(440) 974-5720
Register online!
www.cityofmentor.com

The City of Mentor Recreation Department is a leader in providing fun, safe, local, and affordable summer camps for children to learn, grow and play.  With more than 100 summer day camps offered, kids can participate in traditional day camps, sports camps and discovery camps.

New skills are developed through sports camps such as flag football, figure skating, gymnastics, hockey, soccer, basketball, track & field and volleyball and allow kids to get comfortable, learn the rules and try something new.

Discovery Camps allow children to explore the world through innovative camps such as Nature Craft 1.6, X-treme Science Challenge Camp, and Interior Design Camp for Teens.

Traditional day camps such as Civic Center Day Camp, Operation Outrageous Fun, Garfield Play Camp and the new Kid Quest Camp are available for young people age 4–14.

Camps run all summer long, June 5–August 11.  Learn more about their camps, their staff and how to register at www.cityofmentor.com or call them at (440) 974-5720.

Mentor Safety Town
Held at Garfield Elementary/Memorial Junior High
Hopkins Road in Mentor

Safety Town is an awareness program to teach young children safety while providing parents with peace of mind.  The program includes classes on fire safety, stranger danger, drugs and an outside mini town with instructions on pedestrian/traffic/bike rules.  Registration is open to children ages 4, 5 and 6 years old.

The program is presented by the Junior Women's Club in partnership with the Mentor fire and police departments along with the Mentor Public Library and Mentor Public Schools.
This successful program in safety and education for Lake County children is directed and taught by caring and experienced local, state board teachers.

Safety Town is offered for two weeks in the summer and each session is five days in either the morning or afternoon.  An evening class will be added this summer.

Forms are available at the Mentor Public Library or visit www.mentor juniorwomen.org and download the form.  Send your questions to [email protected]

The Music Settlement
11125 Magnolia Drive, Cleveland
(216) 421-5806 x100
www.TheMusicSettlement.org/camp

TMS camps are for musicians and non-musicians alike!  Enroll online before April 1 for a 10% discount.

In addition to two sessions of its "Music Builders Camp" (ages 5-12, four weeks between June 19 and July 21), the Settlement is offering two new half-day STEAM camps for ages 3–5: "Art and About" and "Nature Explorers."  Early childhood enrichment programming for babies, toddlers, and preschoolers will also be offered this summer.

Children ages 4–6 with musical interest will love Music Safari CampI (June 12–16).  Two Music Safari Camps in July are open to children between ages 6 and 10.

TMS's two-week Summer Music Camp (ages 9–18, June 19–30) encourages campers to improve skills through exploration of musical expression.  Morning and afternoon sessions include Chamber Music, Jazz, Orchestral playing, Piano, and Rock & Blues. New this year is "Triple Threat! Vocal Camp," for campers who want to sing, dance, and act in an A Cappella group or Musical Theater workshop.

Inclusion opportunities are available for campers with special needs: call (216) 421-5806, x246 for details.

Noreen Londregan School of Dance
750 Beta Drive, Mayfield Village
(440) 449-0240
www.noreendancer.com

Noreen Londregan School of Dance will be celebrating 60 years of educating children in the art of dance this year.  Children and adults are invited to enroll in a six-week dance program in all phases of the performing arts.  The session begins Monday, June 19.  Competition classes are also available for children who look forward to more stage performances.

Noreen and her daughter Colleen have introduced thousands of children to the world of dance.  All the staff are friendly and teach in an intimate setting.

All teachers are certified by exam through the National Organization of Dance Masters of America.  Noreen is also a member of the Cecchetti Council of America, an organization dedicated to maintaining the standards and techniques of ballet training.

Colleen and Noreen are excited about the 60th Anniversary Gala Performance to be held at Tri-C East Campus on June 16 & 17.  To register for classes call 440-449-0240.  Also visit www.noreendancer.com.

Notre Dame Elementary & Notre Dame-Cathedral Latin Schools Summer Camps
13000 Auburn Road, Chardon
(440) 279-1127
ndes.org/summercamps.aspx

Creators, explorers, inventors, aspiring actors and athletes will find their niche at Notre Dame Schools summer camp! 

Notre Dame Elementary and Notre Dame-Cathedral Latin schools offer a beautiful campus and extraordinary facilities that set the scene for fun and enriching experiences for children in preschool through 8th grade.

Here campers will participate in "cupcake wars," explore the creeks and woods or get in touch with their inner scientists in 3D printing and robotics!  They will settle in for story time, hone athletic skills or take a bow on stage!  There is something – or many – for everyone.

Camps, scheduled weekly, are held throughout June and July, 2017 at 13000 Auburn Road, Munson Twp.

Visit ndes.org/summercamps.aspx to make your choices and register your child for a summer of fun!  For more information, contact Josephine Ambrose, NDES director of admissions at (440) 279-1127.
Painesville Recreation Summer Camp
(440) 392-5912
www.painesville.com/recreation

Painesville Recreation's Summer Camp program is a great value and a great experience for area children.  Parents enjoy the program because of the small group sizes, and the wide variety of activities campers do on a regular basis.

Each week will include pool and park visits, along with a full-day field trip.  Activities include gym time, board game time, field games, swimming, nature exploration, DEK hockey, disc golf, small and large group games, playground time, elective activities, and more!  In addition, each week will also have a theme and special event. 

The summer camp program includes a variety of games and activities planned for campers to enjoy, thus campers are sure to participate in activities they like as well as gain exposure to and learn new games they may not previously have tried or been interested in before.  Visit their website at www.painesville.com/recreation for complete camp details.

Rainbow Connection Learning Center
6312 Center Street, Mentor
(440) 255-7655
www.childcarementorohio.com

For over 30 years, Rainbow Connection Learning Centers have been providing comprehensive childcare for children aged 6 weeks to 12 years.

The school-age summer camp program is a full-time activity based program for children who have completed kindergarten through 5th grade.  Each day the students begin with a field trip to many different locations such as parks, museums, sporting venues and more.  Most afternoons are spent at one of the Mentor pools. The first two weeks of the program include swimming lessons at Civic Center Pool. There is a one-time activity fee of $250.00 which includes the cost for all field trips throughout the summer. A Mentor pool pass must also be purchased.

Registration begins on April 1, 2017 and spaces are limited. Please call for more information or stop in to see a schedule.

Red Oak Camp
9057 Kirtland Chardon Rd., Kirtland
(440) 256-0716
www.redoakcamp.org

Ropes course and climbing, horseback riding and swimming, canoeing and fishing, science and nature. Whatever your camper's passions, they have it at Chincapin and Red Barn day camps, and at the Red Oak overnight program!

For 70 years now, they've provided the perfect summer place for kids to unwind and connect to nature.  This year, they've relocated and upgraded their horseback riding facilities, and enhanced their ropes course and added new elements.  They have all of the traditional camp activities like archery, hiking, arts and crafts, and sports, plus opportunities for camp fires and overnights.

At Red Oak, they have activities that excite, delight, and inspire! Camp sessions begin June 12 for children ages 6 through 15.  They are located on 87 beautiful acres in Kirtland, a stone's throw from Cleveland. With transportation offered from Pepper Pike, Red Oak Camp is the perfect choice for your campers this summer.

Ruffing Montessori School Summer Ruffing It
3380 Fairmount Boulevard, Cleveland Heights
(216) 321-7571
www.ruffingmontessori.net

Summer Ruffing It (SRI) offers dynamic camps for children ages 18 months–15years of age.  Earth-friendly activities take place in a LEED-certified building with gardens, playgrounds and the adjacent Shaker Lakes.  They are small, professionally staffed, well-designed and managed.

Little Explorers for ages 18 months–3 years for enrolled Ruffing students only.
A Summer To Grow On for ages 3–6 features indoor games, cooking, art and playground activities.

Creative Arts & Sciences for grades 1–5 offers choices in S.T.E.A.M. activities from which students create personalized schedules.

Campamento Mundo Hispano for grades 1–6  is a Spanish immersion camp where students speak Spanish while enjoying summertime fun. Learn games, songs and traditional dances; cook and eat the dishes you prepare, play soccer.

Extreme! SRI! for grades 7–9.  Field trips extend music, art, science, and outdoor skills into Cleveland's wealth of cultural sites- including camping under the stars.

Shaker Heights Recreation Summer Camps
(216) 491-1295
www.shakeronline.com

Registration for Shaker Heights Recreation Department summer camps begins February 27. 

Traditional Camp is offered from June 5 through August 11 for children grades K–8.

K-2 Traditional Camp includes creative arts and sports, such as swimming, t-ball, soccer, and basketball.  Children grades 3-8 design their own camp day, choosing from similar activities as K –2 camps.  Field trips are scheduled for all age groups every other week on Fridays.

Specialty Camps offered include band, theater, musical theater, basketball, baseball, cheerleading, flag football, golf, lacrosse, field hockey, soccer, softball, tennis, volleyball, math, and computer.

Glide and Slide camp, for ages 5 and up, includes group skating and open swim in the outdoor pool.

Call (216) 491-1295 or visit shaker online.com for more information.  Like them at facebook.com/shakerrec.

Sports Broadcasting Camp
(800) 319-0884
www.playbyplaycamps.com
[email protected]

June 26–30; Case Western University
Has your child ever dreamed about calling a last second, game winning shot on radio or TV?  Well now is their chance.  Boys & girls 10-18 who are sports fanatics will have an opportunity to learn from the pros in the sports broadcasting industry.

Meet sports celebrities.  Make sports anchor, reporting, and play-by-play tapes.  Host your own sports talk radio show and participate in PTI style shows on camera. Make play-by-play tapes of the Super Bowl and NBA Finals.  Participate in trivia contests, and much, much more. 

Studio J Academy of Dance
23945 Mercantile Rd., St. M, Beachwood
(216) 292-2720
www.studiojdance.com

Join Studio J this July & August for their Summer Dance Intensive with classes in ballet, tap, jazz, lyrical, contemporary and hip hop.  They also offer great themed camps for ages 3–9 in the mornings for 2½ hours.  The themed camps will include choreography related to the theme, a craft and snack each day and finish with a presentation for the parents.  All of these camps are a great way to get the creative minds flowing and their bodies moving!

Studio J Academy of Dance makes it a point to teach proper ballet technique to area dance enthusiasts.  In fact, the studio considers ballet the foundation for all other dance forms.  The studio emphasizes a positive learning environment with high, yet not excessive, expectation that challenge their dancers to continually strive for his or her personal best. 

Summer Wind Stables
11770 Chillicothe Rd., Chesterland
(440) 729-1849
www.summerwindstables.com
www.summerwindtack.com

Summer Wind Stables offers a coed day camp with horseback riding and swimming from June 12 to August 18.  The instructors are their full-time teachers who have been with them for years.  They have 2–3 groups each week divided by ability level.  The advanced group can jump proficiently, and may have show experience.  They also have beginner groups that have never ridden before.  SWS has 15 school horses for a wide variety of ability levels.  Campers ride twice each day for an hour or more each time. 

They also have a hands-on ground lesson.  Each camper has their own horse for the week, and learns total care of that horse.  Parents are invited to join them each Friday for a performance.  Campers and regular students will also receive a discount in the onsite tack shop.  They also have year-round lessons, horse training, boarding and leasing of their horses, so you can stay all year if you like.

University School
www.us.edu
Kindergarten to Grade 8
20701 Brantley Road, Shaker Heights
(216) 321-8260
Grades 9 to 12
2785 SOM Center Rd., Hunting Valley
(216) 831-2200 

UNIVERSITY SCHOOL SUMMER OF ADVENTURE
www.us.edu/summer
University School offers boys' day camps, and coed sports and enrichment camps. Programs take place on campus and are led by experienced US faculty.

The Boys' Day Camp and sports camps teach skills, foster sportsmanship, build confidence, and create lasting friendships. US's Day Camp is known for its programs in athletics, wood shop, and appreciation of the outdoors. Pre-K boys can enjoy a week-long mini-version of the day camp, with 1, 2 or 3 weeks of age-appropriate activities based on themes.

Competitive sports camps include soccer, lacrosse, football, baseball, basketball, tennis, golf, and speed.  Campers use the state-of-the-art athletic facilities under the guidance of US coaches.  Coed camp programs are offered in space flight simulation, art, coding, robotics, rocketry, debate, theater, songwriting, and entrepreneurship.

NEW for 2017 - Evening Flag Football & Soccer Leagues!
Extended day options available. Visit www.us.edu/summer, call (216) 831-2200, x7366 or email [email protected] for more information.

Valley Art Center
155 Bell Street, Chagrin Falls
(440) 247-7507
www.valleyartcenter.org

Summer fun at Valley Art Center, June 19–August 11, ages 4–18.

Digital Photography teaches the ins and outs of cameras with creative projects. (Only offered two weeks!)

Pottery Camps offered for ages 4 and up; great messy fun!

Emily English's Travel the World Through Art (ages 6–8)—an all-time favorite.  Now offering theme specified camps, including Glitter Camp! Check the catalog and website for details.

Ages 9–12: ART of Beaded Jewelry; Nuts & Bolts Drawing; Cartooning with Ron Hill; Drawing/Mixed Media; Textile & Surface Design; Painting; Printmaking; Pottery Wheel and Handbuilding; Paper Mache & 3D Construction; Drawing & Painting Studio for Student Artists.
Lake County YMCA
(440) 354-5656
www.lakecountyymca.org

At the Y, they value the unique personalities and potential of every child and teen. Summer camp creates an environment where kids are encouraged to explore and discover new things, cultivate friendships and make memories that last a lifetime.

The Lake County Y Central, East End, West End, Perry Child Care and Outdoor Y offer a variety of summer day camp and adventure camp experiences for preschoolers and children ages 4–14.  Through hands-on experiences, children gain self-reliance, a love of nature and develop attitudes and practices that build character and leadership—all amidst the fun of camp songs, crafts, swimming, sports, talent shows and meaningful friendships.

Overnight camp allows teens to discover who they are and what they can achieve. New specialty sports camps, led by former professional athletes, exposes kids to new athletic challenges and develops their skills.  Join the Y for an exciting summer experience.


Family Fun
Camp
Summer Camp