2017 Preschool Guide

Mar 28, 2017 04:30PM ● Published by Today's Family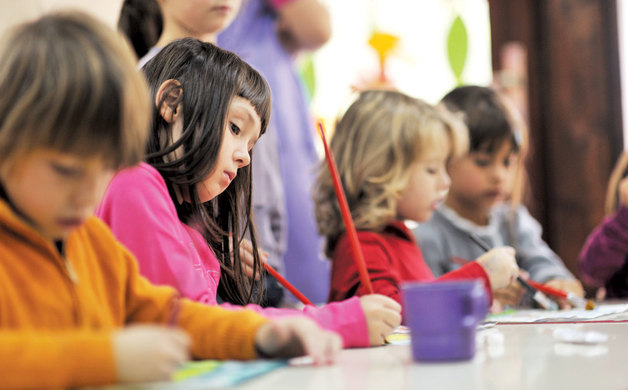 Be sure to tell them you learned about them in Today's Family!
Listing of Preschools

Scroll to see Lake and Geauga listings
CUYAHOGA

216-575-0061
800-880-0971
Starting Point for child care and early education, a nonprofit agency, is northeast Ohio's child care and early education resource and referral source, serving families, early childhood professionals and the community.
Starting Point works to:
Link families with child care services

Increase the supply of child care

Improve the quality of child care

Stimulate early education alternatives

Address child care and early education issues
The agency serves Ashtabula, Lake, Cuyahoga and Geauga counties.
12510 Mayfield Road, Cleveland
216-421-0700
2160 Stillman Road, Cleveland Heights
216-932-4177
8:30-11:00 a.m.
Tuesdays, Wednesdays, Thursdays
8:30-11:00 a.m.
Monday-Friday
5655 Mayfield Road, Lyndhurst
440-449-4242 ext. 102
Solon 440-248-3100
Independence 216-524-8008
Parma 216-898-9520
Strongsville 440-572-9365
Westlake 440-835-5858
Maple Hts. 216-475-6464
At Creative Playrooms Montessori & Child Care Centers, their mission is to offer the highest quality, learning environment for the successful development of the total child, in clean, modern, and safe facilities.  This is achieved through programs balancing individual experience, small group participation, and large group activities.  Nurturing, caring caregivers teach the various classes.
34001 Cedar Road, Gates Mills
440-473-8165
27601 Fairmount Boulevard, Pepper Pike
216-763-1400
schechter.org.
1050 E 200th Street, Euclid
216-481-3830
2285 Columbus Road, Cleveland
216-344-3000
Horizon Child Development Center offers quality care and education for children 6 weeks to 13 years of age.  They also have a high quality preschool and pre-kindergarten program that promotes learning in many different ways including learning through play.  The program is partners with CEOGC Head Start which enhances the quality of learning and education for Kindergarten readiness.
280 East 206th Street, Euclid
216-481-9044
Come grow with Kiddie City! Located in Euclid, Kiddie City is a Step Up to Quality Center.  Monday through Friday from 6:30 am to 6:30 pm, Kiddie City serves children six weeks through school-age.  As a USDA food program site, they offer a nutritional breakfast, lunch, and afternoon snack. They also provide infant food and formula!
23599 Cedar Road, Lyndhurst
216-381-8388
The Montessori School of University Heights is a pre-primary school dedicated to helping the child become the unique person his/her Creator intended in a Christian atmosphere of peace, love, and respect.  Their approach involves:
Providing comprehensive, individualized opportunities for growth.  Each child is introduced to the materials as the child becomes ready for the concepts that the material embodies.  Children develop order, concentration, coordination, independence, and self-discipline.
Engaging children in a caring, supportive community. Their multi-age environment, serving children ages 3 through 6 years old, provides a family-like atmosphere.  Children develop compassion and confidence.
Respecting each child's developmental abilities and personality.  Montessori children enjoy choosing their own work each day guided by adults who are sensitive to each child's unique personality. Children experience joy in learning.
They warmly encourage interested parents to schedule a personal tour.
11125 Magnolia Dr., Cleveland
216-421-5806, ext.160
Give your child The Music Settlement's Early Childhood advantage. 5-star award winner, Step Up to Quality, state of Ohio.  The first 5-Star winner in Cleveland is now accepting applications for its 2017-18 school programs. Financial aid and UPK assistance are available.
175 East 200th Street, Euclid
216-481-6824
3380 Fairmount Boulevard, Cleveland Heights
216-321-7571
Curious to know more about Montessori education?
Preschool
,
Education
Education
School News